Dr. John Graham
Executive Director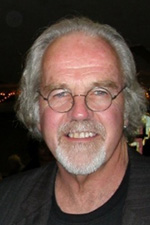 John is the founder and executive director of Good Samaritan Home, located in the greater Dayton, Ohio, region. It is a non-profit social service agency, offering ex-offenders reentry housing and mentoring support. In 2001 he and his wife Kathy opened their own house as a welcoming place for homeless people who came to their door. In 2006 they bought a house across the street to use as a homeless shelter. Then a year later, they bought another house nearby to focus on housing men coming from prison. Since then, in cooperation with the Ohio Department of Rehabilitation and Corrections, GSH has housed more than a thousand men and women in three counties.
Prior to founding Good Samaritan Home, John was a door-to-door salesman, a children's home counselor, substitute school teacher, truck driver, fireman, truck driver, building contractor, minister and a journalist. Sometimes the road home takes many twists and turns.
John is the author of an academic book, Citizen Circle: A Mentoring Model for Rehabilitating Ex-offenders in Darke County, Ohio, that documents the positive impact that mentoring ex-offenders has on the community.
He has just completed a fiction book, I'm Running As fast As I Can, that follow the life of Daniel Robinson as he struggles to overcome generations of poverty, neglect and abuse that have left him feeling like he can't catch up with everyone else. It is what John calls "an everyman story" – all of us sometimes feel like we need a chance to start over. That's what Good Samaritan Home does, we give our residents—and our staff—a second chance.
John is a member of the San Antonio Writers' Guild and the Writer's League of Texas.
Brian Gilvin
Program Director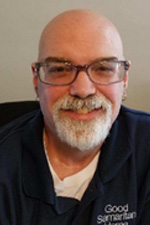 Good Samaritan Home started for me as a means to start over. I was recently divorced, recently disabled (physically) and what seemed to be, forever disheartened and depressed. I was working my way out of the worst season of my life. But it didn't take me long to realize that my whole life, and especially the most recent season, was preparation for what has become my calling. My life's work. My ministry. My passion. What started as a job to get out of Mom's house has turned into an opportunity to help heal the hurting and restore the broken. Best part though … it is helping me heal my hurting and restore my brokenness.
Kathy Graham
Social worker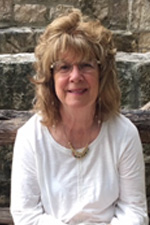 Kathy's dream was to get a college degree. But her life took many twists and turns and she didn't graduate until late in her life. But now she brings to GSH a social work degree and a lifetime of experience—and especially an understanding that we all need a second chance in life.
Pam Scheaffer
Administrative Assistant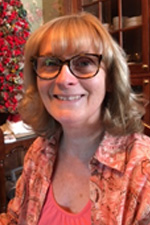 Pam was Dr. Graham's church secretary in 1991 when he pastored a small church. Eighteen years later and GSH had grown enough to need a secretary, Pam was the first person he called.
This position enables me to give back – to help change the world. I feel valued and I trust the leadership, which is strong and caring.
Symon Blackwell
Dayton House Manager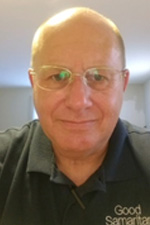 Symon is originally from England, moving to Florida in 1986. In 2003 he moved to Ohio with his wife Ellen to operate a lawn care business and pastor a small church. That was when he heard about GSH and started volunteering to help some of the residents.
He started to work part time GSH in 2013 and found more of a calling here to show the Gospel through serving those coming from prison. When GSH grew and a full-time position opened, he took it –and never looked back.
My journey to GSH actually began with my great-great grandfather who worked as a warden at Dartmoor Prison in England
Josh Green
Dayton House Manager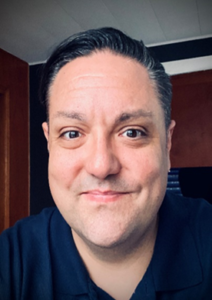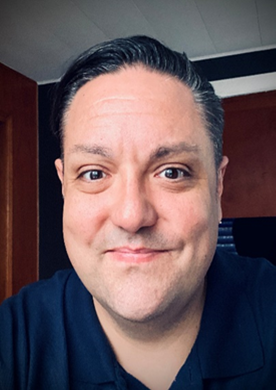 Josh is the embodiment of the local benefit of our program. He came to us with a felony record through the local probation office. Now he is a GSH employee with hopes of one day becoming a social worker helping other felons.
 I was introduced to Good Samaritan Home at a dark time in my life. I had made some decisions that had left me bankrupt in every way.
While on county probation, I was offered a home and structure by the staff here at Good Samaritan. I didn't realize it at the time, but that safe environment allowed me the opportunity to take a very different path in life. I was able to find work and was accepted as a full-time college student.
Though the home I was offered was not forever, the lessons I learned while I was at Good Samaritan Home served me well.
Since leaving Good Samaritan Home, I have managed to complete my Associates of Social Work degree at Edison State Community College. I am continuing my education and look forward to eventually becoming a Licensed Social Worker.
I have come to believe that good things happen at just the right time. Because when it was time for me to look for my first job in the Social Work field, an opportunity with Good Samaritan Home became available.
Now, as an employee here at Good Samaritan Home, I have the pleasure of doing my best to help create a safe space for other people in dark places.
Debbie Anderson
Greenville House Manager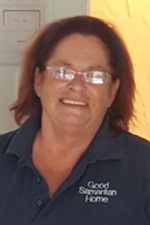 I came to GSH on March 1st 2014 to help Kathy with some cleaning projects and odd jobs. Since then I have become the Greenville Manager. I believe in second chances and feel that GSH is what is needed to help the broken and lost. Coming out of prison is a challenge and these people need housing and direction and I am glad to help.
Mark Vastine
Greenville House Manager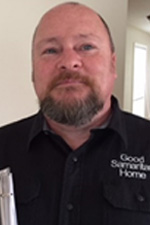 I came to GSH in 2009 because I had no place to live. After I got a job I was able to stay in one of the transitional houses in Greenville at an affordable rent. While there I was impressed with the ministry. When I was asked in 2015 to work with GSH on a part-time basis, I was more than happy to do so.
Tony Monnier
House Maintenance Assistant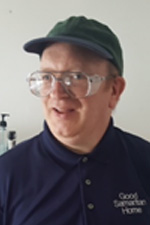 Tony was raised on a farm and can fix anything. He is our go-to guy for all the things that breaks in any of our houses.
Good Samaritan helped me when no one else would. It's a good program to help those in need. I enjoy working there.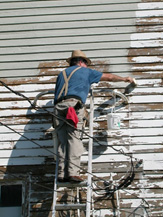 John may be the director, but all that mattered in the beginning was that he could use a paint brush. That was how most all the remodeling was done when we started—sweat equity. Fortunately, we had lots of volunteer help. The good news is by the time we had grown into the Dayton area, we were a lot smarter and only bought houses that were ALREADY REMODELED!
Brian has a gift for administration—which was critical when we started growing so quickly. Because we are contracted with the Ohio Department of Rehabilitation and Correction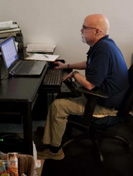 , the record keeping for the 1,000-plus men and women we have housed since 2007 is audited annually. Since Brian took that responsibility, GSH has gotten a perfect score every year! Thanks Brian.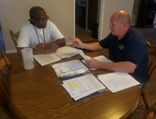 Symon welcomes Greg to the house. It can be an unnerving experience the first day out of prison. Symon makes reentry easier with his calm, accepting demeanor. Nothing rattles him.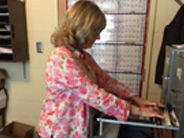 Pam keeps our records in order. Without her diligence, we could never pass our audits every year. Thank you, Pam.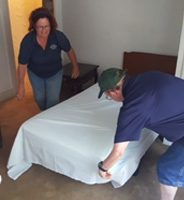 Sometimes the most effective way to help someone is the simplest way. For us it is offering a clean room when they get out of prison. It says "We care." Not only that, but we expect residents to keep their room clean. It gives them a sense of control over their lives. And after looking for a job all day with no luck, that clean room can make all the difference.